A + Payroll Services | Clearwater, FL

A + Payroll Services, Inc. offers businesses most all of the comprehensive services offered by the national
payroll providers enhanced by personal service, including strong reviews and controls PRIOR to releasing payroll to you and your employees by supervisory personnel who are more than just Payroll Specialists. Our services help you easily manage your HR processes and offer a simplified approach to ease the headache of preparing your own payroll.
We are not limited by the location of your company and offer our services with competitive pricing compared to the nationals, more flexibility in our reporting requirements, and a readily available office team to assist you on the rare occasion when problems do arise.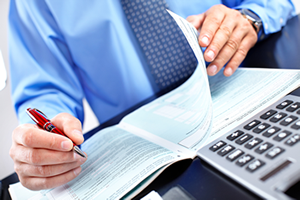 A + Payroll Services is continually adding to our service offerings as we grow and expand our network of service providers, clients, and friends. We can even handle direct deposits in Puerto Rico and Guam. Drug screening and various levels of background checks are now available – simply click on the Background Checks menu item.
So, distance is not a problem; however, if you are located in the Tampa Bay, Florida area including but not limited to St. Petersburg, Tampa, Clearwater, Largo, Pinellas Park, Brandon, Seminole, Lutz, and other cities in the Bay area, all of Pinellas and Hillsborough counties, some areas of Hernando, Pasco, Manatee, and Sarasota counties, we are available for onsite consultations. All you have to do is ask!
Check out the rest of our site for more information and the many tools that are available to our clients, then customers, then contact us for a personal needs assessment and evaluation of your payroll and human resource needs.
A complete Payroll and HR solution for small- to medium-sized businesses!