Why Choose A + Payroll Services?
Why should you choose A + Payroll Services over the national processors or other processors of payroll?
SAFETY
Your payroll funds are SAFE with us! We do not impound funds from your account and hold them in any third party's bank account, including our own. We don't earn interest on your money while it lies idle waiting for tax deposit deadlines and you never have to worry about your tax liabilities being used by someone other than the US Treasury, leaving you exposed for unpaid taxes, penalties, and interest. All paychecks, tax deposits, other payroll withholdings are left in your account until they are transferred directly to the appropriate recipients' accounts on your behalf.
EASE OF COMMUNICATION
Although they won't release their statistics, many people have reported that it takes up to 8 minutes of wait time on the phone to finally get to talk to a warm body with some of the larger processors. If the rare occasion requires that you receive a call back from our staff, you receive that call back almost instantaneously and your concerns are handled promptly and respectfully.
WE ARE A SMALL BUSINESS & WE SUPPORT SMALL TO MEDIUM-SIZED BUSINESSES
As a fellow businessperson, Steve Macy thinks your preferences are to do the same. We live in the area, shop in the area, and support the businesses in our area. In essence, we know what the small- to medium-sized businesses need and want. Unlike the nationals, A + Payroll does not have to worry about what Wall Street thinks, what the whims of its directors and shareholders think, and what will happen to our stock value if we don't put those people first.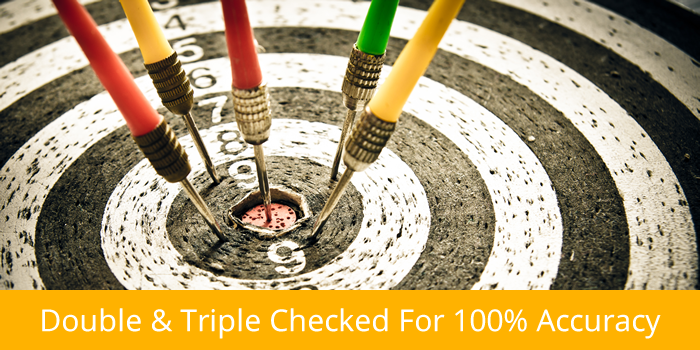 ACCURACY & SUPPORT
Some of the large processors expect their payroll specialists to be self-sufficient and handle every concern you have with limited to no supervision. With just a few weeks of training, some monitoring initially, a pass code to talk to taxing authorities, and an assigned load of 150 to 250 clients, these specialists are expected to solve all the problems that are or could be created and at the same time get the volume of work out the door to keep stockholders happy.
No client is too small. No area is too far for us to service. We offer a personal touch with timely responses and caring team members for you and your business. Big enough to meet most all of your HR, payroll processing, paycheck creating, and compliance reporting needs.
AFFORDABLE
Occasionally you will find that our processing fees are slightly higher than some of the national processors. Of course, we cannot compete with their huge availability of operating capital from their shareholders and creditors. However, many times our overall annual fees are less than many of our competitors. Savings in penalties, and the payment of professional services to solve problems created by mistakes and oversights, always exceeds your low investment of your valuable resource (money) in our services.
Contact Steve or one of our professionals
at A + Payroll Services today!